Staff
Malin (Marlin Brando)
Malin is our jill of all trades. Malin washes glasses, cooks toasts, and gets ciggies (all at the same time)
She is a fangtastic little (sorry Malin) lady and does an amazing job!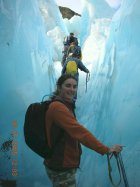 Maggie
I have choosen a pic from a few years ago, because I am the only one who has the codes for the website. I think I look a lot slimmer and a little less grey then!!!!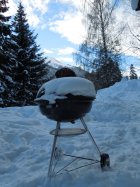 Marco the great
If you have a need to eat then Marco is your Man! we don't have big menu in Fang but what Marco cooks is amazing!! Come by you will be pleasantly suprised!

Harry
Harry has joined us this year. So far fangtastic. This is one eligible bachelor ladies!!! We are planning a beard triming party soon. Don't want that goatee gone just shortened!!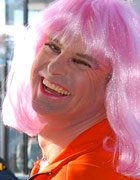 BEN
Ben-what do you think I am here for working??? He has cut his cross dressing down to to Fasching these days. A sight always worth seeing!!!!!

VERONIKA
Our lovely Austrian lady. Veronika is the most versatile person in Fang- only person who can run the kitchen, waitress, and do anything that is asked of her.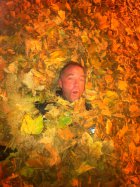 HASSE
This is the boss!!! You would be hard pressed to find a nicer guy. He is fun personified!!!